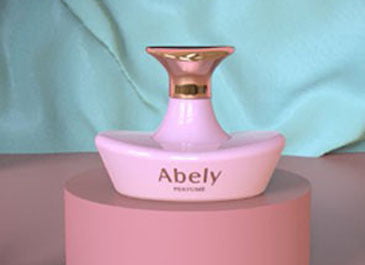 The uniqueness and luxury of perfume packaging have become a well-known feature of the ever-growing perfume business. It presents high-end brands' images, wins customers' trust, and, faithfully, generates more profit margin.
As the perfume market expands, perfumers search for OEM perfume packaging to conduct professional production works. It's easy to see why OEM perfume packaging gets popular as it has been tested and proved by markets already, so as to save your time and cost on product R&D, reaping the ultimate efforts from brand shaping.

What is OEM Perfume Packaging?
Original Equipment Manufacturer, short for OEM, refer to the company that buys products and then incorporates or rebrands them into a new product under its own name.
OEM perfume packaging is a manufacturing service that helps perfumers plan, design, R&D, and manufacturing. It enables perfumers to make plans based on market requirements and brand positioning, including production planning, materials procurement, product inspection, etc.
The Uniqueness of OEM Perfume Packaging

Compared with the other options, OEM perfume packaging manufacturing focuses more on product innovation and development. For example, OEM perfume packaging manufacturers can design the product themselves and own the right to them – i.e., intellectual property (IP).
So why do some of the world's most successful perfume brands choose OEM perfume packaging services instead of others? The answer is simple – it can do the works in a easier and more cost-effectively way.
Why Does OEM Perfume Packaging Gain Its Market Share?
Huge demands in the perfume market have driven the fierce competition in perfume packaging manufacturing. Compared with other manufacturing processes, OEM perfume packaging can convey better product images, increase product output, and win market time.
The Process of OEM Perfume Packaging

1. Design Concept
The first step in OEM perfume packaging manufacturing is concept formation. During the concept design, the designer will provide advice based on the product marketing plan. For example, brand positioning, selling points, target consumer group and end-product packaging materials will be on the list to support the right decision.
2. Computer Modeling & 3D Mockup
Once the design sketch is drafted, next step is to establish mold on computer, in this way to check the design from 2D view to 3D view. The following 3D mockup is to further check the 3D design in hand. Generally speaking, this process is to check and finalized the design appearance and dimension.
3. Rendering
Rendering is a process "dressing up "on plain bottles. Our engineer could apply on all kinds of surface decorations on the bottle and boxes, including different color effects, customized logo, accessories and etc., in this way to check the product finishing view in advance.
4. Create Mold
When the prototype is confirmed, the next move is to place the order and enter the sample production. Generally speaking, it takes 40-45 days to finish and test the new glass mold. The finished mold should go through strict inspection before delivering a physical plain glass sample.
5. Sampling
In this step, a plain glass sample is used for decoration purposes. Different decoration techniques will be chosen to apply on the surface of a bottle, e.g., color coating, logo printing, stamping, etc. This process is similar to the rendering process but happens in reality. We will send physical new mold samples to clients for final approval.
6. Mass Production
Only after the pre-production samples get approval / signed back from the client, we will start mass production. It takes 60-65 days for mass production of the plain bottle and 15-20 days for bottle decoration.
7. Shipment
After the production is completed, we will do pre-shipment inspection again based on AQL II level. The products will go through a strict packaging process as per international exporting standards to ensure safety and security during product shipping.
How to Choose OEM Perfume Packaging Manufacturer?
Outsourcing your manufacturing needs to consider many factors, e.g., differences in priorities, core skills, and manufacturing resources. That's why choosing a sophisticated OEM perfume packaging manufacturer is important.
If you want OEM PERFUME PACKAGING or LUXURY PERFUME BOTTLE WHOLESALE, come to us. We have been maintaining good long-term cooperation with more than 100 clients all around the world, more that 90% of them are high-end brands or companies and give us high recognition and keep developing more new projects together.
We are ready for your service here and ready to be your reliable partner and solid background in the high-end perfume market.
For more information, please visit https://www.abelyperfume.com/.
About the author : abely